What is OAA?
– OAA is a standard intraoral balancing appliance for the class II or III malocclusion.
– OAA is designed after assessing 5,000 individual's data on the anterior and posterior occlusal angle of the maxillary and mandible. It comprises variety of sizes from 1-10.
– OAA has low inner and outer guides minimizing gum interference and enhancing the comfort wear.
OAA Size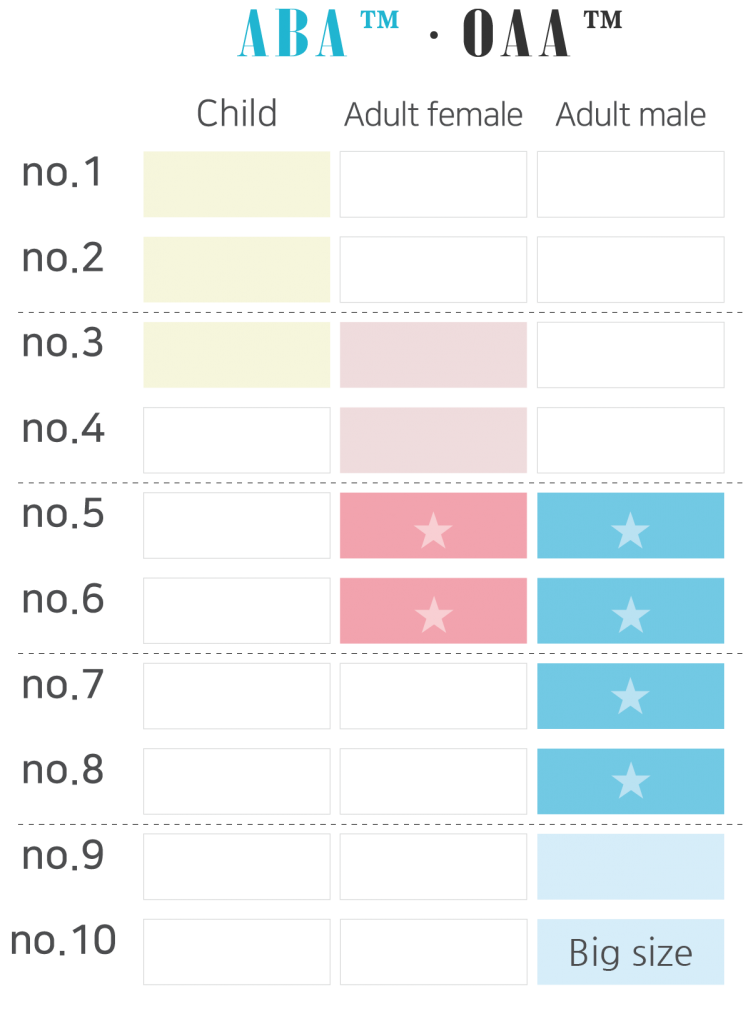 OAA Type
OAA (1~10)