What is OBA?
– OBA is a standard intraoral balancing appliance for class II or III malocclusion.
– OBA is helpful for malocclusion conditions such as crowding, open bite, and deep bite.
– OBA helps to maintain teeth alignment and occlusion in the balanced position (CR, CO).
– OBA-A, OBA-C: 1 mm rear position of the anterior mandible
– OBA-J, OBA-K, OBA-L: Edge to edge bite.
OBA size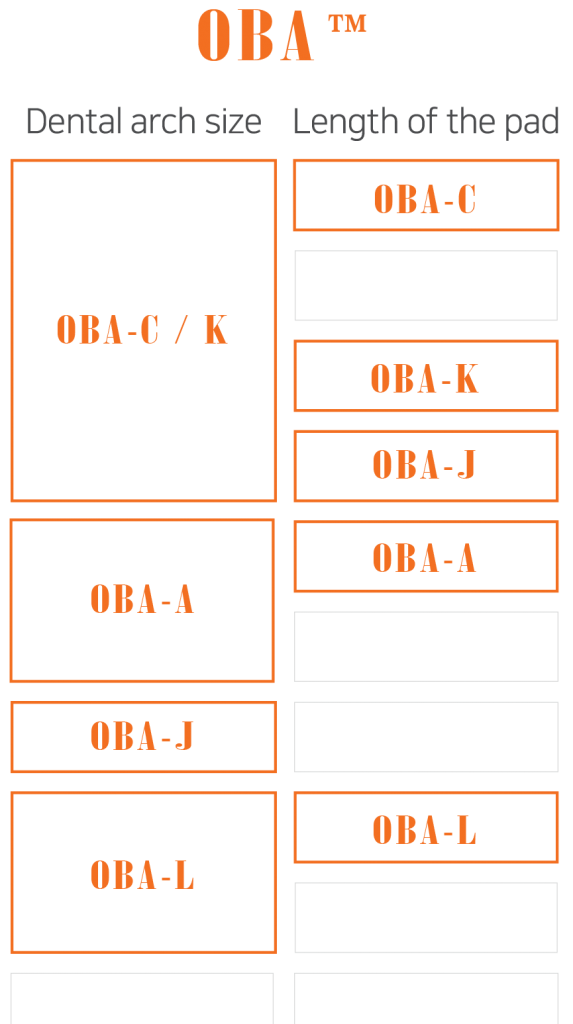 OBA Type
OBA-K, OBA-C, OBA-J, OBA-A, OBA-L
(Pad width: OBA-K < OBA-C / OBA-J < OBA-A)
Standard, Hard types